On May 7th 2019, University of Economics and Business – VNU held a signing ceremony of memorandum of understanding with 2 Thriive social enterprises: Ngan Ha Xanh Media and Thuong Thuong Handicraft.
Attending this special signing ceremony, there were Thriive USA leaders, Ms. Linn Kincanon, co-founder and international director of Thriive program, Mr. Kellen Williams, Thriive international program officer and Ms. Nguyen Thi Huong Huyen, Thriive international program officer. Thriive United States delegation had a week working with Thriive businesses.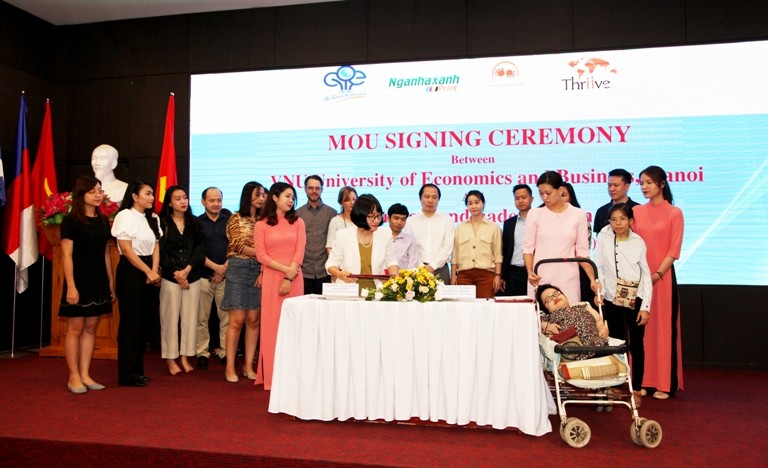 These are the two businesses whose owners are young and disabled but enthusiastic in developing business and creating jobs for many other disabled people. Ngan Ha Xanh Media employed 5 young people with disabilities working in graphic design, printing and online advertising. In the framework of Thriive program, Ngan Ha Xanh Media Enterprise has been organizing vocational training for 16 young people with mobility disabilities. Thuong Thuong Social Enterprise organizes the production of cards in rolling paper, recruiting 20 young people with disabilities. In addition, in the framework of Repayment for Thriive program, Thuong Thuong Handicraft organizes a free vocational training course for 10 trainee at Viet Nam- Korea Rehabilitation Center and 6 young adults who are struggling with kidney disease at production facilities in Phuong Mai ward, Dong Da District.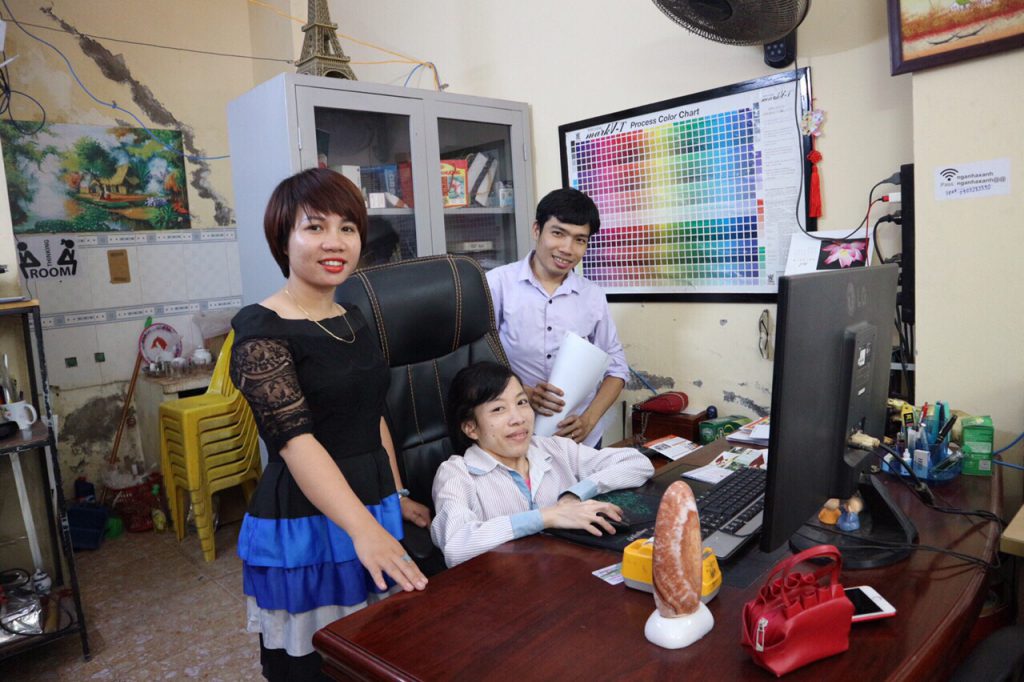 When visiting and working with these businesses, Ms. Linn Kincanon (co-founder and International Director of Thriive Program) shared emotionally:" Thriive is the unique program, there is nothing like this anywhere else in the world. It's unique because the businesses don't ever payback in cash, they pay their loan forward with training and donation for the poor and their community so many of the people who received help from our businesses are disabled and the training has changed their lives forever. Those people don't really have the opportunities to get out or to have jobs and these opportunities can change their lives. And the same is true for the poor people that we've trained as well, or the school uniform that we give so that the children can go to school and feel like they belong. I think that's the way we had our impact on the society here". Through the signing of the Memorandum of Understanding, University of Economics and Business – VNU wishes to promote social responsibility by ordering long-term and stable products and services of these businesses to create more income, more jobs for these disadvantage people. In addition, the University of Economics and Business – VNU will promote to help these 2 enterprises to be widely known and provide free strategic consultants to help them develop strongly and have a firm foothold in the market.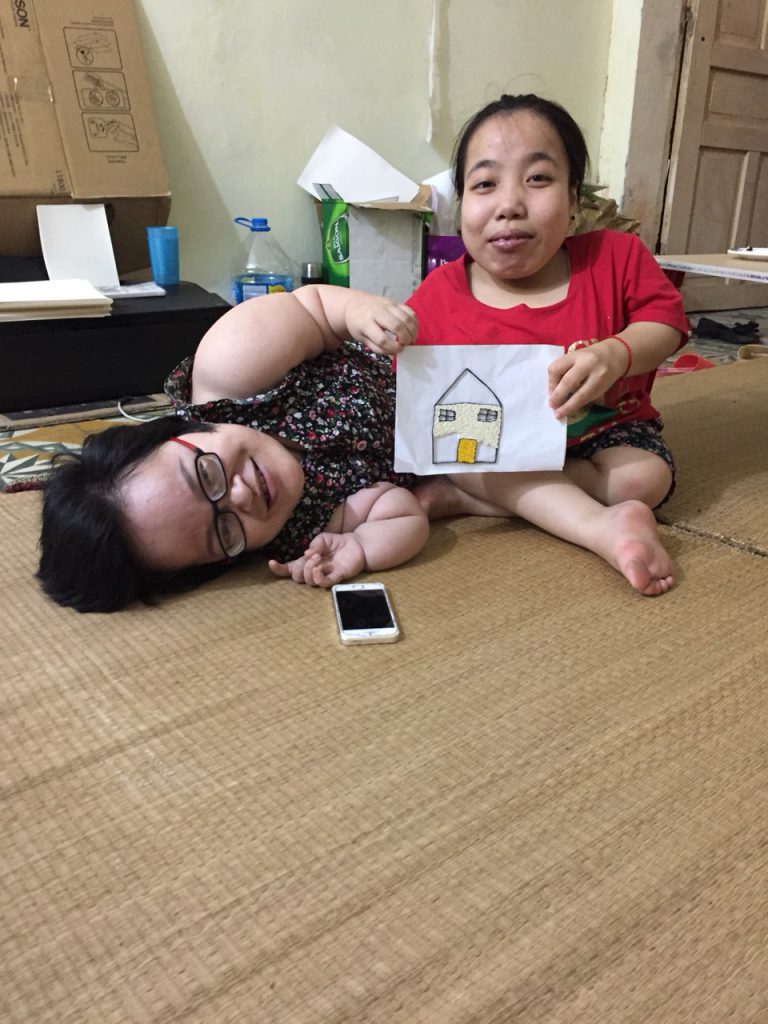 Ms. Nguyen Thi Thu Thuong, business owner of Thuong Thuong Handicraft, said: Although I am a disabled person, but God still gave me a job to make handmade things to support myself. Since the establishment of the company, many disabled people come to my business to work, although the company scale is still small and the income is not high. With the support from Thriive program and the University of Economics and Business – VNU, Thuong Thuong Handicraft has been gradually known by some foreign visitors and bought products, some businesses distribute our products in large quantity. UEB has ordered a certain number of products, creating a stable output for business, I feel extremely happy and believe that our cooperation is getting better and better – for a prosperity society.